Week of November 29, 1998
Banco Del Mutuo Soccorso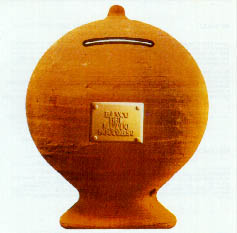 Lineup:
Francesco Di Giacomo: Vocals
Pierluigi Calderoni: Drums
Gianni Nocenzi: Keyboards
Renato D'Angelo: Bass
Marcello Todaro: Guitar
Vittorio Nocenzi: Keyboards
Discography:
Banco Del Mutuo Soccorso (1972) Ricordi - SMRL 6094
Darwin! (1972) Ricordi - SMRL 6107
Io Sono Nato Libero (1973) Ricordi - SMRL 6123
Banco Iv (1975) Manticore - MAL 2013
Garofano Rosso (1976) Manticore - MAL 2014
Come In Un' Ultima Cena (1976) Manticore - MAL 2015
...Di Terra (1978) Ricordi - SMRL 6226
Canto Di Primavera (1979) Ricordi - SMRL 6247
Capolinea (1980) Ricordi - SMRL 6260
Urgentissimo (1980) CBS - 84677
Buone Notizie (1981) CBS - 85415
Banco (1983) CBS - 25729
...E Via (1985) CBS - 26642
Donna Plautilla (1989) RARC - Nl 74215
Nudo (1997) EMI 8 23620 2
Papagayo Club 1972 Prehistoric PR01
Banco Del Mutuo Soccorso Live 1970 Mellow MMP150
The original nucleus of Banco Del Mutuo Soccorso was formed in 1969 with five members, including both the Nocenzi brothers. In 1970, Banco recorded an album for RCA that was never released: only three cuts were put out on a cassette, titled, "Sound 70", together with material from Trip and Il Balletto Di Bronzo. The titles of these three cuts were "Padre Francesco", "La Mia Liberta" and "Veda il Telefono" (the ending of this cut was recorded again on "Non Mi Rompete"). In 1971, during the second Caracalla pop festival, Gianni and Vittorio Nocenzi, both keyboard players, got in contact with Marcella Todaro, guitarist for Fiori Di Campo, and three members of Le Esperienze: Renato D'Angelo (bass), Francesco Di Giacomo (vocals) and Pierluigi Calderoni (drums). Their first album was released in the beginning of 1972 (with a very strange cover in the form of a piggy bank), showing that Banco had not borrowed from the usual foreign models. In fact, the work of the Roman sextet, even though it suffered from some naivetes, was full of highly personal touches, which gave people hopes for the future. The lyrics (with strongly poetic lines) are very interesting, and the sound of the group is easily listenable. The protagonists on this album (as well as on the successive ones) are "Big" Di Giacomo (with his very particular voice) and the Nocenzi brothers who are extremely capable keyboards players.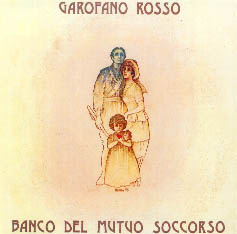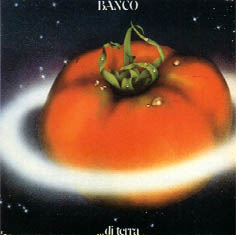 At the end of the year, their second album was released; many people had waited for it. Entitled, "Darwin!", it also came out on the Ricordi label. This record established and confirmed the group's validity. The album deals with the evolution of the human race as an overall concept; there's a lot of virtuoso playing on "Darwin!", and the freshness of their first album remains intact. In 1973, before a tour of England, the group agreed to replace Marcello Todaro with Rodolfo Maltese, who was coming from Homo Sapiens. Maltese (who also played horns) had already been contacted by Nocenzi during the Caracalla festival, but he refused at the time because moving from Florence to Rome was a problem for him. With this new group (and with Todaro still participating in the recording sessions of the LP), Banco produced its third album, which was much more difficult, both musically and lyrically, to make. "Non Mi Rompete" is a part of this album and it came out as a single as well, becoming the group's "battle cry". As far as live work was concerned, Banco were very busy: they attended all of the pop festivals from 1972 to 1975, and they also visited all parts of Italy on tour. In 1974, they went to England, following Le Orme and PFM, and obtaining a good amount of success along the way, thanks to their very communicative sound.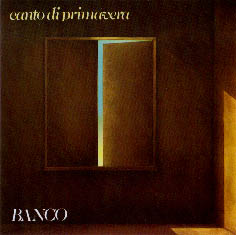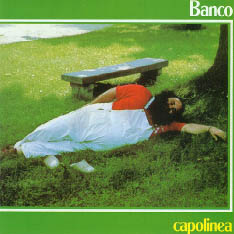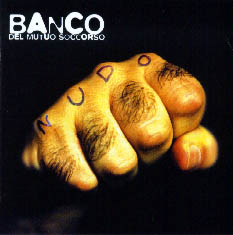 In fact, Banco (like PFM) was engaged by the Manticore group, which gave them the opportunity of recording an album for the foreign market. The title of the album, which was released in 1975, was "Banco IV", and it contained the best cuts from their previous albums, obviously sung in English. The only song in Italian appearing on the album was the previously unreleased "L'Albero Del Pane". At the same time, the group continued its intense live activity both in Italy and abroad. "Garofano Rosso" came out in 1976 as the soundtrack for the film of the same title, lacking one of the most important ingredients - the voice of Di Giacomo. Later that same year, Banco recorded another concept album, "Come In Un'Ultima Cena". The record was released in English also, and it featured a sound that was even more classical than any of their previous work. The live concerts proceeded with an interesting tour, which featured Danzatori Scalzi (barefoot dancers), in an effort to unite music and theater. In 1978, another album came out, which was not easily accessible. It was called "Di Terra" and it wasn't accepted very well by the fans of the group's older style. The next year saw the release of "Canto Di Primavera", which had Renato D'Angelo and Gianni Colaiacono trading places. This album revealed a definitive decline in musical and lyrical freshness of the group's material. It was not just by chance that the next album was entitled, "Capolinea". From this record on, the name of the group was modified simply to Banco. The album presents all the best pieces of their repertoire from 1971 to 1980 in a funky variation which was not particularly appreciated by their older fans. In spite of this, the group obtained a good number of sales and public acclaim during their live tours.
In the period from 1980 to 1982, two albums came out on CBS, containing easily listenable songs like "Paolo Po" and "Buone Notizie", which garnered a good amount of success. Perhaps their best CBS album ever, simply titled, "Banco", was released in 1983 and included some cuts in the group's older style, like "Traccia III" and "Piovera". In 1985, they participated in the San Remo festival with "Grande Joe". After this, another album came out, called "E Via", which was very restrained compared to their earlier works. Even if at this moment Banco had not officially broken up, both Di Giacomo, Maltese and Nocenzi were working on several side projects as solo artists. Maltese played jazz in night clubs, while Gianni Nocenzi had recently released two solo albums. Di Giacomo also released an album, titled "Non Mettere Le Dita Nel Naso" featuring Banco as guest musicians.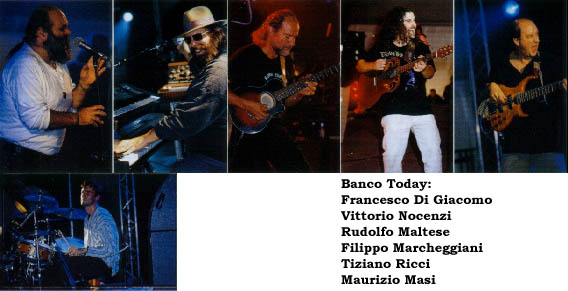 ---
Taken from "The Return of Italian Pop" by Paolo Barotto (Vinyl Magic VM201, 8016158220124)
Vinyl Magic web site: www.btf.it
---
To Mellow Records Web Site
Back to Alex's Home Page