Week of July 19, 1998
Birth Control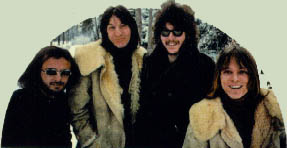 When it comes to German progressive hard rock based on the Deep Purple formula, none were better than Birth Control! They were formed in 1968 by Reinhold Sobotta (organ), Bernd Koschmidder (bass), Rolf Gurra (sax, vocals) and Egon Balder (drums). The band name was a reaction against the Pope's declaration that contraceptives were sinful. They played mainly instrumental jazz-rock cover versions of Brian Auger, Graham Bond, etc. in those early days. For some live engagements they were expanded with a guitarist, a vocalist and a trumpeter. Their first single, "October", coupled with "Freedom", was released on Amadeo in 1969.
After some personnel changes, the group consisted of Koschmidder, Sobotta, Bruno Frenzel (guitar) and Bernd Noske (vocals, drums) by the end of the year. This line-up recorded an album for Metronome, released in a round cover, imitating a box of contraceptive pills. This came in the first in a series of, what were for many people, thought-provoking covers. The music was still grounded in jazz-rock (particularly the material composed by Sobotta), but the new members brought with them rock influences (particularly evident on the material composed by Bruno Frenzel). The album also had a cover version of Doors' "Light My Fire". It was a work of average quality, lacking a bit in experience and musical craftsmanship. It also suffered from a thin production.
Their next album, "Operation", was indeed a great improvement. The cover had a drawing of a baby-eating ant monster, watched by an excited Pope. Inside the fold-out cover another drawing revealed the group members being part of a baby-eating machine. An outrageous cover for sure! Musically, they had now found their own, heavy guitar and organ based sound, in many ways similar to British bands like Spooky Tooth and Deep Purple. The best cut was the opening track "Stop Little Lady". All tracks were this time composed by Frenzel. This must have been one of the best selling Ohr albums!
Ohr also released "Believe In The Pill" in 1972, a sampler featuring six tracks from their first two albums and three rarer tracks, previously only available on Ohr singles: "Hope" (1970 A-side OS 57.003), "What's Your Name" (1972 A-side OS 57.007) and "Believe In The Pill" (1972 B-side OS 57.007). The cover showed a fetus lying in a dustbin, again causing much controversy!

The steady sales resulted in a contract with the major company CBS. Organist Sobotta left and was replaced by Wolfgang Neuser. "Hoodoo Man" was released in January 1973 and contained 6 tracks that refined their sound even more. This was a brilliant album with very confident guitar and organ riffs and interplay. Noske's voice had improved (he became one of the best German male vocalists) and he also drummed better than ever. The key tracks this time were the classic 10-minute "Gamma Ray" (a live favourite), "Buy!" (7:10) and "Get Down To Your Fate" (7:56). The cover art wasn't as outrageous as the usual Birth Control standard: just a drawing of a very big, fat woman repressing a little wind-up man!
At this time, the band had the ambition to break through internationally. They, therefore, felt a re-organisation of the band was necessary. Founder member Koschmidder left before a long German tour and was replaced by Peter Foller. Neuser was replaced by Zeus B. Held some months later. Dirk Steffens was also engaged as the second guitarist in the band. The quintet of Noske, Frenzel, Steffens, Held and Foller recorded "Rebirth" (1974), which failed to keep pace with the ambition. Steffens left again to form his own hard rock trio. The other four undertook another German tour that resulted in a double live album, comprising five tracks, in all, with much instrumental work. This was appealing for the convinced fans, but not for the masses. On the cover, the group was pictured sitting in car, armed with machine guns, shooting at a baby carriage. "Plastic People" (1975) was a concept album attempting to create a more varied sound beyond the standard heavy progressive formula. The guests: Jochen von Grumbkow (cello), Christoph Noppeney (viola) and Friedemann Leinert (flute), all from Holderlin, appeared on the track "My Mind". "Plastic People" was their best album since "Hoodoo Man". Regrettably, the group were not able to develop this style in any proper way. "Backdoor Possibilities" (1976) was a partly failed attempt to include more jazz and classical elements into their hard rock.
Birth Control were now recording for Brain, since CBS had lost faith in them. "Increase" (1977) returned towards hard rock. Peter Foller was now replaced by Horst Stachelhaus and Manfred von Bohr was added on drums, leaving Noske only with vocal duties. The band's popularity was decreasing by this time. None of their later albums were able to recapture the inspired energy of "Operation" and "Hoodoo Man". In 1983, founder member Bruno Frenzel died after a long illness. "Bang" was released the same year and was another disappointment. This was something of a curiosity, released on the short-lived, re-launched Ohr label. This had the same logo as the original series, but with the text "Ohr Today". Birth Control soldiered on for some years without Frenzel, but disbanded in the mid-eighties.
The nineties have shown that the legend of Birth Control is far from dead, and there's plenty of mileage left in the band, yet! Reunion albums, "Condominium" (Live 1993), "Jungle Life" (1996) and "Two Worlds" (1997) are considered by fans as a proper return to form, very enjoyable efforts indeed! The sound is more updated for the '90s, but at the same time, the group has continued pretty much in the same tradition as their classic releases, providing the same continuity and consistency of style, musicianship and quality of material - well into the late 90s and possibly past year 2000!
---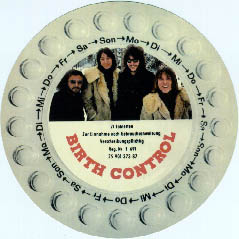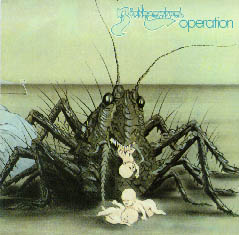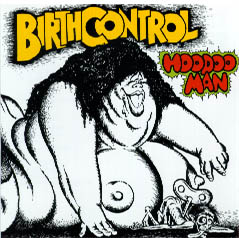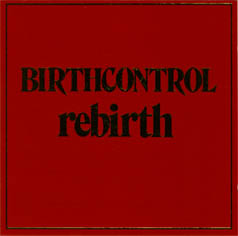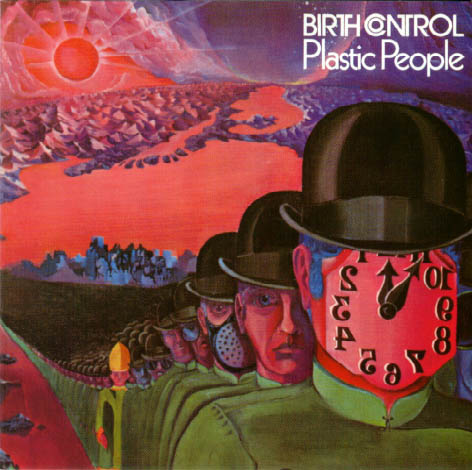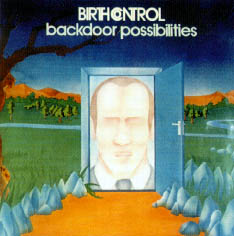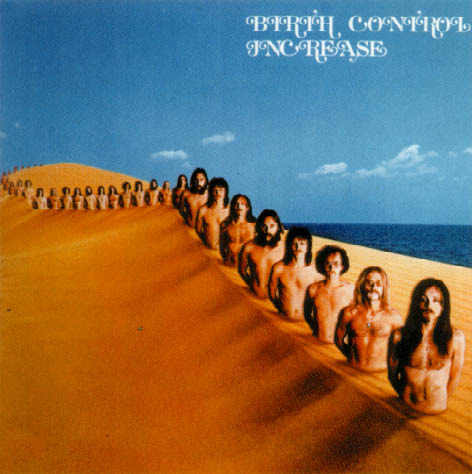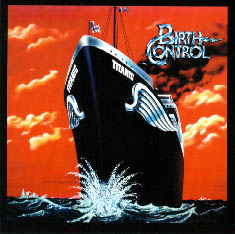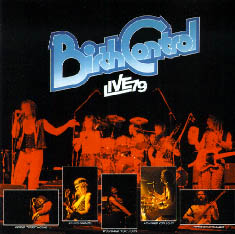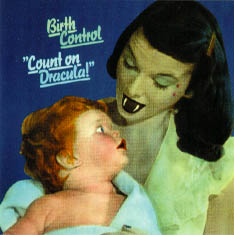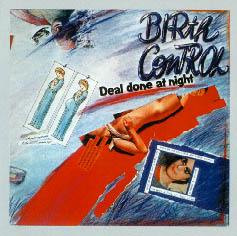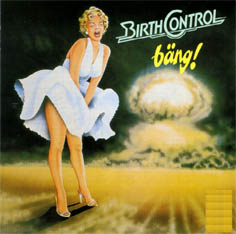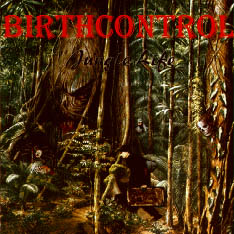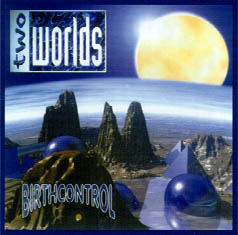 ---
Albums:

Birth Control 1970 Metronome MLP 15.566
Operation 1971 Ohr Omm 56.015
Believe In The Pill 1972 Ohr Omm 556.025
Hoodoo Man 1973 CBS 65316
Rebirth 1973 CBS 65963
Live (2LP) 1974 CBS 88088
Plastic People 1975 CBS 90921
Backdoor Possibilities 1976 Brain 60.019
Increase 1977 Brain 60.066
Titanic 1978 Brain 60.149
Live '79 1979 Brain 60.240
Count On Dracula 1980 Ariola 201 299
Deal Done At Night 1981 Ariola 203 423
Bang 1983 Ohr Today Omm 560 002
Condominium - Live 1993 Green Tree (CD)
Jungle Life 1996 Green Tree (CD) GTR050
Two Worlds 1997 Green Tree (CD) GTR059
Getting There 1998 (CD) LC5047
Alsatian 2003 ROX157-03

Taken from Cosmic Dreams at Play - A guide to German Progressive and Electronic Rock by Dag Erik Asbjørnsen, Borderline Productions, ISBN 1-899855-01-7
---