Week of July 24, 2005
The Alan Bown (Set)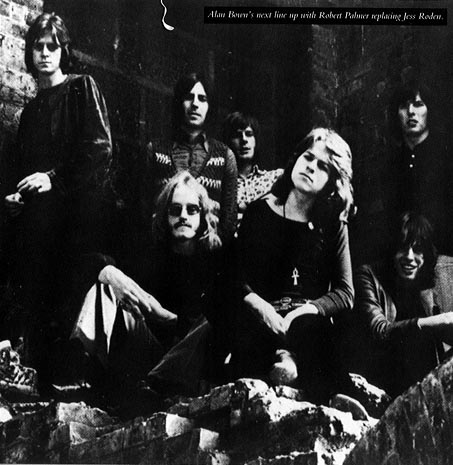 standing - Alan Bown, Jeff Bannister, Stan Haldane and Vic Sweeney
seated - John Anthony Helliwell, Robert Palmer and Tony Catchpole
Personnel:
Alan Bown – Trumpet
Stan Haldane - Bass, Vocals
Jeff Bannister - Keyboards/Vocals
John Helliwell – Sax
Robert Palmer – Vocals
Vic Sweeney – Drums
Tony Catchpole – Guitar
Jess Roden – Vocals
Gordon Neville – Vocals
Andy Brown - Bass, Vocals

Albums:
Outward Bown (Music Factory MF 12000) 1967
CD: See For Miles SEECD490, 1998
The Alan Bown (Deram DML/SML 1049) 1968
CD: Universal, Japan, POCJ-2835, 1999
Listen (Island ILPS 9131) 1970
Stretching Out (Island ILPS 9163) 1971
CD: Listen/Stretching Out, Edsel EDCD362, 1993
+ CD: Emergency 999 - singles and previously unreleased tracks, Castle NEMCD483, 2000
45s:
Can't Let Her Go/I'm The One (Pye 7N 15934) 1965
Baby Don't Push Me/Everything's Gonna Be Alright (Pye 7N 17084) 1966
Headline News/Mister Pleasure (Pye 7N 17148) 1966
Emergency 999/Settle Down (Pye 7N 17192) 1966
Gonna Fix You Good (Everytime You're Bad)/I Really Really Care (Pye 7N 17256) 1967
We Can Help You/Magic Hankerchief (Music Factory CUB 1) 1967
Toyland/Technicolour Dream (MGM 1355) 1967
Story Book/Little Lesley (MGM 1387) 1968
Still As Stone/Wrong Idea (Deram DM 259) 1969
Gypsy Girl/All I Can (Deram DM 278) 1969
Pyramid/Crash Landing (Island WIP 6091) 1971
Rockford Files/I Don't Know (CBS 3721) 1975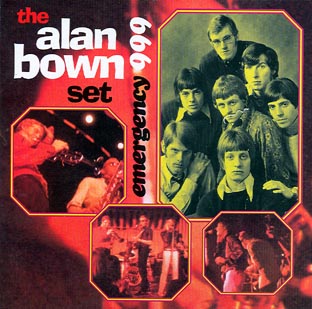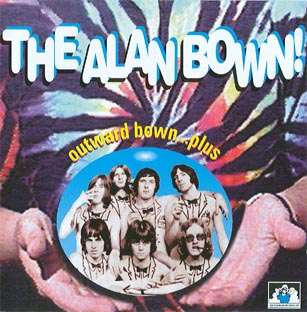 This was a long-running soul and blues influenced outfit who were very popular on the club circuit. Perhaps their finest moment was 'We Can Help You', a whimsical slice of late sixties pop, which surprisingly wasn't a hit - it reached No.26 in the NME chart, leading to an appearance on Top of The Pops, but in the week of their appearance, the company pressing the single was on strike, and consequently there were no singles in the shops! Of their other releases, 'Headline News' was an Edwin Starr cover; 'Emergency 999' was played on the Northern soul scene and 'Gonna Fix You Good' was a Little Anthony and The Imperials cover.

As you can see from the line-up information, some pretty prestigious musicians passed through Bown's band. When he called it a day in 1974 he went to work for CBS Records A&R Department.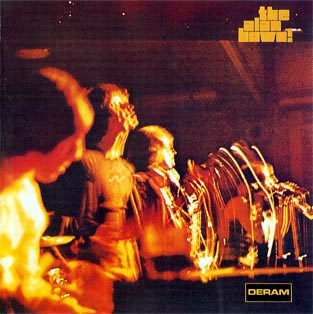 The reissue of 'Outward Bown' on Tenth Planet includes 'We Can Help You', along with their version of 'All Along The Watchtower', which impressed Hendrix sufficiently enough for Jimi to start including it in his set, plus other goodies such as the Bee Gees-influenced 'Sally Green'. The album failed to happen, and Jess Roden left to pursue a solo career, with the band taking on a more progressive sound.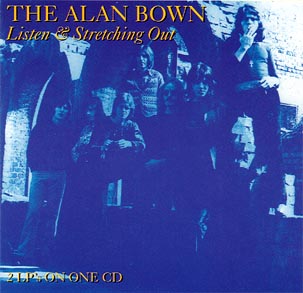 'The Early Years' is a reissue of their Deram album and includes both sides of the 'Still As Stone' 45 on which Jess Roden rather than Robert Palmer sings vocals.

Compilation appearances have included: 'Baby Don't Push Me' on 'The R&B Era, Vol. 2' (LP & CD); 'All I Can Do' on 'Broken Dreams, Vol. 6' (LP); 'Emergency 999' on 'Doin' The Mod, Vol. 1' (CD); 'Baby Don't Push Me' and 'Everything's Gonna Be Alright' on 'Doin' The Mod, Vol. 2' (CD); 'I Really Really Care' on 'Echoes From The Wilderness - Sixteen UK R&B Freakbeat Trippers' (LP & CD); 'Can't Let Her Go' and 'I'm The One on Footsteps To Fame, Vol. 2' (CD).
Taken from The Tapestry of Delights - The Comprehensive Guide to British Music of the Beat, R&B, Psychedelic and Progressive Eras 1963-1976, Vernon Joynson ISBN 1 899855 04 1
---
The Alan Bown Set was formed mid-1965 with the following personnel: Alan Bown - leader/trumpet, Dave Green - sax/flute, Jeff Bannister - organ/lead vocals, Stan Haldane - bass guitar/vocals, Pete Burgess - guitar/vocals and Vic Sweeney - drums/vocals. Green, Haldane and Bannister had previously been in The John Barry Seven with Alan Bown, whom John Barry had appointed as leader.

After signing a deal with Pye Records, The Alan Bown Set recorded their first single, which featured Jeff Bannister on lead vocals. 'Can't Let Her Go' was nominated the A-side with the Curtis Mayfield song, 'I'm The One Who Loves You' on the B-side. 'I'm The One' was a much livelier track and had previously been part of The John Barry Seven's repertoire thus sounding more honed. Preferring this track, Tony Hatch, the producer, suggested it should be the A-side, but a record company decision outvoted him. 'Can't Let Her Go' was released in September 1965.

In January 1966, Dave Green left the band and was replaced by John Anthony Helliwell. Soon after, in February 1966, lead vocalist Jess Roden joined the band and his vocals were featured on the next single, 'Everything's Gonna Be Alright' followed not long after with the more successful single, 'Headline News'.

In July 1966, The Alan Bown Set appeared on 'Ready Steady Go' and two days later, made their debut at The Windsor Jazz Festival. These events were interspersed with appearances at the famous Marquee Club in London.

In September1966, the band recorded 'London Swings Live at the Marquee Club', a live album with The Alan Bown Set featured on one side and Jimmy James and The Vagabonds on the other. In November, Pete Burgess was replaced by Tony Catchpole.

Early in 1967, Jacques Loussier commissioned The Alan Bown Set to record a soundtrack for the film 'Jeu De Massacre'. This was premiered at the1967 Cannes Film festival, which the band attended and whilst in the area made an appearance on Monte Carlo TV.

Later in 1967, the band dropped the suffix 'Set' and became The Alan Bown! Another prestigious Windsor Jazz Festival followed and further singles, 'Toyland', 'Story Book' and the first album, 'Outward Bown', were released.

During 1968, the band made several television appearances. 'All Systems Freeman', 'The Simon Dee Show' and 'Eamonn Andrews Today'.

In August 1968, the band appeared on 'Top of the Pops', performing the single 'We Can Help You'. Already at number 26 in the national charts, it was assured a higher place the following week but then the pressing plant for the record label MGM went on strike and halted production. By the time the dispute was resolved, the single had lost crucial potential sales and disappeared from the charts.

Soon after this debacle, the band appeared on a major TV spectacular hosted by Jack Good, entitled 'Innocence, Anarchy and Soul'.

In 1969, two more singles were released, 'Still as Stone' and 'Gypsy Girl'. A new album was issued on Deram, simply entitled 'The Alan Bown!' Immediately after recording the album, Jess Roden announced his departure. Alan Bown then recruited Robert Palmer who re-recorded the vocals on the album prior to its release.

Island Records signed the band early in 1970 and a new album entitled 'Listen' was released, featuring Robert Palmer. An appearance followed on BBC TV's Disco 2 (a forerunner of the Old Grey Whistle Test). Robert Palmer decided to leave the band as soon as the new album had been completed. In mid-1970, Gordon Neville re-recorded all the vocal tracks on the album and Robert departed in October.

A new single, featuring vocalist Gordon Neville, was released in November 1970 on Island records entitled, 'Pyramid'. In December, long serving bassist Stan Haldane left and his replacement was Andy Brown. A new album for Island Records followed, entitled 'Stretching Out'.

In March 1971, the band made its second appearance on BBC TV's Disco 2. In July 1971, Jeff Bannister left the band to pursue a solo career. The band decided to continue without a keyboard player. Andy Brown left in September 1971 and was replaced by Dougie Thompson and during the following month, Tony Catchpole also left. His replacement was Derek Griffiths.

This line-up continued until the demise of The Alan Bown! in February 1972. Alan then reformed the band for one last tour with Dave Lawson on keyboards, Tony Dangerfield on bass/lead vocals, Frank White on guitar and Alan Coulter on drums, but no recordings with this line-up were released. The last appearances of this band were in July 1972.

More information can be found in the book 'The Alan Bown Set – Before and Beyond' by Jeff Bannister, published by Banland Publishing Ltd. and available via www.banlandpublishing.com.

Jeff Bannister, 2007
---