Week of May 28, 2000
CCS (Collective Consciousness Society)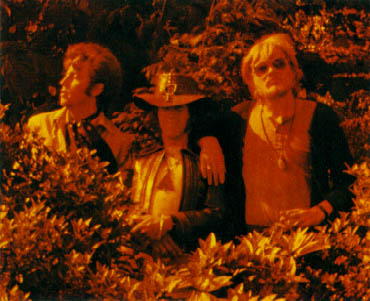 Personnel incl.:
Alexis Korner - vocals, guitar
Peter Thorup - vocals
Plus several of the country's top jazz musicians depending on their availability
Albums:
C.C.S. aka Whole Lotta Love (Rak SRKA 6751) 1970
(Reissued on CD as 'Whole Lotta Love' (EMI CDEMS 1426) 1991 and by Repertoire, REP 4851, 2000)
C.C.S. 2 (Rak SRAK 503) 1972
(Reissued on CD by Repertoire, REP 4852, 2000)
The Best Band In The Land (Rak SRAK 504) 1973

There's also a compilation, The Best Of C.C.S. (Rak SRAK 527) 1977.
45s:
Whole Lotta Love/Boom Boom (Rak RAK 104) 1970
Walking/Salome (Rak RAK 109) 1971
Tap Turns On The Water/Save The World (Rak RAK 119) 1971
Brother/Mister What You Can't Have (Rak RAK 126) 1972
Sixteen Tone/This Is My Life (Rak RAK 141) 1972
The Band Played The Boogie/Hang It On Me (Rak RAK 154) 1973
Hurricane Coming/Dragster (Rak RAK 172) 1974
Singles Reissues:
Whole Lotta Love/Boom Boom (Rak RR 5) 1973
Brother/Primitive Love (EMI RR 7) 1977
Whole Lotta Love/Walking (EMI G 4520) 1984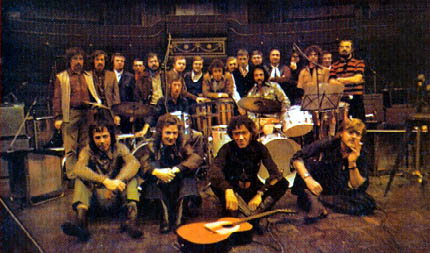 Formed in 1970 around bluesman Alexis Korner and vocalist Peter Thorup. The rest of the line-up was rather loose and depended on people's availability but it included the likes of Tony Carr (drums), Harold Beckett (trumpet), Herbie Flowers (bass), Henry Lowther (trumpet) and Harold McNair (woodwind) to name but a few. They were among the first groups to record on Mickie Most's new Rak label and John Cameron arranged their albums. They had several hit singles, commencing with a cover of Led Zeppelin's 'Whole Lotta Love', which was used as the theme for BBC's 'Top Of The Pops' in this era. This also got to No. 58 in the US, where their debut album made No. 197. Their music was characterised by Korner's unique growling vocals. They split in 1973 when Korner and Thorup teamed up with former King Crimson members Boz Burrell and Ian Wallace to form Snape.

Taken from The Tapestry of Delights - The Comprehensive Guide to British Music of the Beat, R&B, Psychedelic and Progressive Eras 1963-1976, Vernon Joynson ISBN 1 899855 04 1
---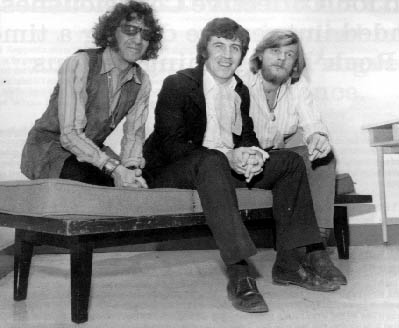 Big band meets rock'n'roll! It was a shock and a pleasant surprise when CCS burst on the scene in the early seventies. The shock was that jazz musicians would contemplate playing Led Zeppelin's greatest hits and the surprise was it all worked so well. Given that jazz and rock musicians had been mutually suspicious of each other since the days when Elvis and Bill Haley had usurped the dominance of the swing orchestra, the CCS project was a welcome olive branch. Even more encouraging was the way the musicians responded to the challenge, with enthusiasm and fire. This was their big chance to show that brass and reeds could be as exciting as king guitar. They seized the opportunity and blew their heads off. The proof can be heard in performances like 'Black Dog' and 'Whole Lotta Rock'n'Roll' among the highlights of this super-charged album.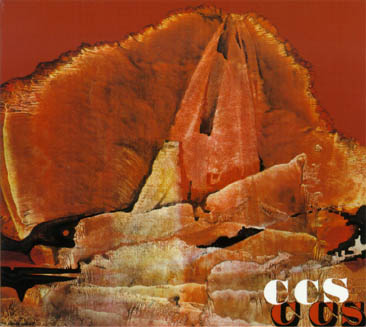 Audiences, too, loved the band who caused a sensation when they played a memorable show at London's Royal Albert Hall. Yet CCS was more than just a successful concert attraction. The band also carved a place for itself in the charts, and at the height of Led Zeppelin fever, they cheekily scored a Top Twenty hit with their version of Zeppelin's anthem. 'Whole Lotta Love' peaked at Number 13 in the UK in October, 1970 and would become the theme tune for BBC TV's long running 'Top Of The Pops' chart show. Even die-hard Zep fans were impressed by the fresh assault on such a familiar riff. This wasn't a one-off either. CCS scored further four chart placings over the next two years with 'Walkin', 'Tap Turns On The Water', 'Brother' and 'Band Plays The Boogie'.

Alexis Korner, singer, guitarist, writer and champion of the sixties' R&B revival, was the front man for the band, although most of the vocal work was done by his friend Peter Thorup, famed for his emotive voice, leather trousers and pink shirts. CCS actually stood for 'Collective Consciousness Society' which had an ironic ring given the general state of collective unconsciousness of most rock musicians during this period. However, this did not apply to the sharper minds behind the project.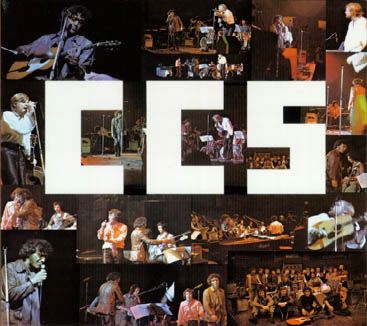 It was put together by producer Mickie Most (who had previously managed the Yardbirds when Jimmy Page was in the band), and arranger John Cameron. In 1970, Most, Cameron and Korner brought together the cream of Britain's jazz and session men and rehearsed them hard, determined to produce a sound to rival the heaviest bands in rock. It was hardly surprising that the big brass sound they achieved was so impressive, given that the trumpet players included Harry Beckett, Henry Lowther, Kenny Wheeler and Les Condon. Don Lusher, one of the world's finest trombone players, was joined by Ronnie Ross (baritone sax) and Danny Moss (tenor), while young Ray Warleigh took the flute solos.

The powerful rhythm section included Barry Morgan and Tony Carr (drums) and Bill Le Sage (percussion). Although the line-up would be subject to change, the bold, brassy CCS sound was sustained over three albums for Mickie Most's Rak label including their debut with 'CCS' (1970), 'CCS II' (1972) and 'The Best Band In The Land' (1973).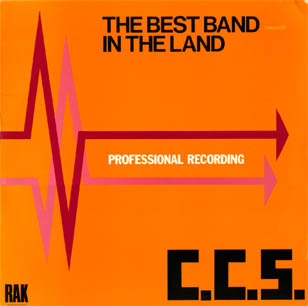 The big band treatment of rock'n'roll tunes provided the meat of their second album although John Cameron ensured the arrangements made full use of all the talents available. His charts were fresh and full of unexpected twists, like juxtaposing a chorus or two of swinging jazz piano during 'Hound Dog' or unleashing trumpet blasts on 'Long Tall Sally'. The band also included a snippet of Chuck Berry's 'School Day' during the 'Whole Lotta Rock'n'Roll' medley. But perhaps the most impressive moments come with the CCS version of 'Black Dog'. The odd time signature gave drummer John Bonham a hard task when Led Zeppelin cut the original version for their 1971 'Four Symbols' album. The beat is in bars of 4/4 set against 5/4 and the tune is full of sudden lurches, which belies its apparent simplicity. CCS coped with these changes - no problem. Interestingly many years later the band Dread Zeppelin also mixed up 'Hound Dog' and 'Black Dog' in their rock, funk and reggae synthesis.

Peter Thorup's vocals tend to dominate the closing numbers and acoustic guitar sets the scene for his composition, 'This Is My Life'. The backing here is somewhat in the style of Blood, Sweat & Tears. 'Misunderstood' has more dramatic and emotive vocals from Peter and piano accompanies his sensitive ballad, 'Maggie's Song'. The environmentally conscious 'City' written by John Cameron is quite gentle, with flutes replacing the expected brass explosions.

On stage and occasionally on record, Alexis Korner provided a focal point for the band through his personality and enthusiasm. Alexis had a wonderfully smoky voice and innate feeling for the blues. You can hear him at his sultry best when he recites the lines of poetry on the apocalyptic concept piece, 'Chaos; Can't We Ever Get It Back' with a voice that rivals John Hurt in the 'goose bumps' department.

Born in Paris, France (April 19, 1928) Korner came to live in England where he opened the London Blues and Barrelhouse Club with harmonica player Cyril Davies in 1955. These sessions sowed the seeds for the whole R&B revival movement, which, in turn, led to the formation of the Rolling Stones and, eventually, Led Zeppelin. Robert Plant was among the many blues revivalists who recorded with Alexis during his early days.

Korner formed his own band Blues Incorporated in 1961 and opened a famous club in Ealing, West London, which became a Mecca for all aspiring young performers. These included Charlie Watts, Art Wood, Long John Baldry, Jack Bruce, Ginger Baker, and Graham Bond. It was while touring Scandinavia in 1968 that Alexis met Danish singer Peter Thorup and they put together a group called New Church the following year. Peter and Alexis often worked as a duo, in less brassy surroundings!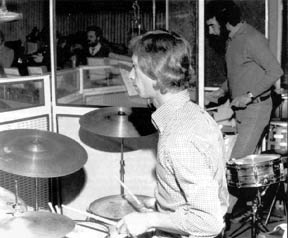 Although Korner was thrilled by the success of CCS, touring was a strain and playing heavily arranged music at big showcase concerts was never really his forte. CCS broke up in 1973 and Korner formed a group called Snape with ex-King Crimson musicians Boz Burrell (bass) and Ian Wallace (drums). Over the next few years, Alexis developed a career as a much-in-demand 'voice over' man for TV and radio advertising jingles, while retaining his interests in music. Ill health took its toll, however, and Alexis died in January, 1984, mourned by the many musicians and friends he had encouraged over the years. His influence on the development of the British rock and blues scene was immense and this exuberant set of performances provides a fitting memorial for a much loved and respected figure.

CHRIS WELCH, London, England 2000

Taken from the CD reissue of 'CCS II', Repertoire, REP 4852, 2000
---