Week of April 10, 2005
Chetarca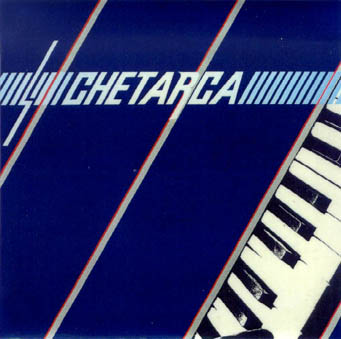 Personnel:
Bruce Bryan - Synth
Geoff Gallent - Drums
Paul Lever - Vocals, Harmonica
Ian Miller – Guitar
John Rees - Bass, Violin
Andrew Vance - Keyboards, Vocals

Album:
Chetarca (WEA/Atlantic 600020) 1975

45:
Another Day/Fisherman's Nightmare (Atlantic 100038) 1975

Operating out of Melbourne in the mid-seventies, this band were a sort of Aussie equivalent to Emerson, Lake and Palmer. They only released one 45, 'Another Day', but it spent three weeks in the Top 100 peaking at No.75 in September 1975. No other Australian progressive album sounded like this one (which many now consider to be underrated). Musically, it is notable for no guitars - a dual keyboard assault of Andrew Vance (piano, organ) and Bruce Bryan (synthesiser) and Paul Lever's wailing harp and bluesy vocals. Side two is taken up with just one long track 'Oceanic Suite'.
Taken from "Dreams, Fantasies and Nightmares" by Vernon Joynson, an extensive guide to Canadian / Australian / New Zealand and Latin American psych and garage music 1963 - 1976.
---