Week of April 23, 2000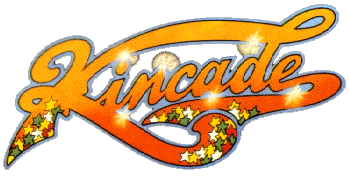 The story of Kincade is, in essence, the story of songwriter/vocalist John Carter (real name John Shakespeare from Small Heath near Birmingham). Carter's first band was the Carter Lewis Southerners who released a string of 45s in the early 60s scoring a minor hit in 1963 with "Your Mama's Out of Town". Accomplished songwriters and session musicians Carter and Ken Lewis then formed The Ivy League with Perry Ford and, specialising in high-pitched vocal harmonies, they scored three British chart hits in 1965 with "Funny How Love Is", "That's Why I'm Crying" and "Tossing And Turning". Carter left in 1966 to concentrate on his songwriting career - he wrote and co-wrote many of White Plains' hits - though he did issue a couple of novelty 45s: "Doesn't Anybody Make Short Movies Anymore" (with Terry Kennedy) and "The Laughing Man" (with Russ Alquist) as well as doing session work with the likes of The Flowerpot Men.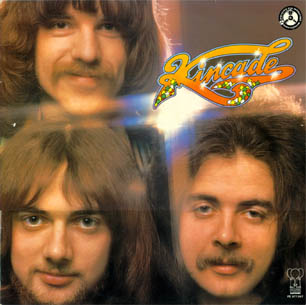 Following 1970's football single, "World At Their Feet" (issued as The John Shakespeare Orchestra) Carter started composing songs with his wife Gill. One of their first efforts was "Dreams Are Ten A Penny", and, convinced he had a hit on his hands, he took the song to legendary record producer Larry Page. Page, who had discovered and nurtured the likes of The Kinks and the Troggs, and who was a leading figure in the shaping of the UK record industry, was also convinced of the song's ability, and so he released it on his own Penny Farthing label in late '72 - Carter having played all the guitar and sung all the vocals - under the name Kincade, Page having taken the moniker from a wrestler he'd seen on TV! Even hit specialists K-Tel Records were sure it would be a smash and included it on their "22 Dynamic Hits" compilation, but alas the UK record buying public weren't convinced by the song. Undeterred, Page took the song to mainland Europe and his persistence was rewarded when "Dreams Are Ten A Penny" hit No. 2 spot in Germany, spending over six months in the charts and selling a million records in the process.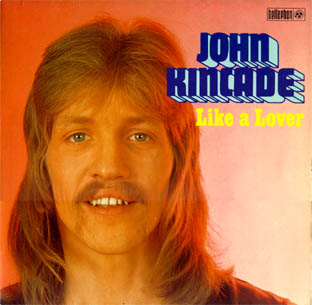 With the song also charting in Australia, Scandinavia, Holland and South Africa, Page and Carter had to get a group put together to promote it, and as Carter was reluctant to tour, they recruited vocalist John Knowles from the band Cassidy (who'd released a Page-produced 45, "Jakaranda") to "front" the 'project' for a string of German TV shows. Such was Knowles' success in the role that he changed his name to John Kincade and, following a German Top 20 hit in the Summer of '73 with "Do You Remember Marilyn", Page launched John Kincade as a solo artist whilst Carter continued to record as Kincade with a variety of session musicians for whenever promotional work was required - they included brothers Paul and Nigel Griggs who were both previously in the progressive rock band Octopus, Paul later going to Guys'n'Dolls and Nigel joining Split Enz ("Big Hand For Annie" at No.41 and "How Can I Fly" at No.35 gave Kincade - the group - two further German hits in 1973 and 1974 respectively).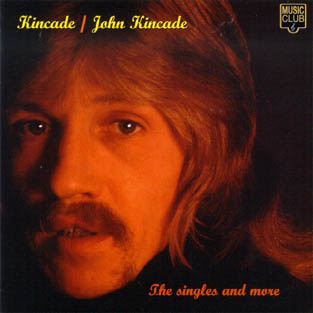 A German No.18 smash hit with the Carter/Shakespeare-composed "Shine On Me, Woman" announced the arrival of John Kincade as a solo artist in August 1973 and was taken from his debut LP, "One Of Those Dreams". Larry Page then decided that some select cover versions would be the ideal way for John Kincade to continue his million-selling solo success and he was proved right by German chart positions for March '74's No.12 "Till I Kissed You" (originally by the Everly Brothers) and November '74's No.10 "When" (a cover of the Kalin Twins' classic). The Bill Martin/Phil Coulter-composed "Jenny Gotta Dance" (covered by the Bay City Rollers on their debut LP) gave John a No.45 in May 1975 and was followed by a No.43 for "Love Her Like A Lover" and then a No.46 in April 1976 with a version of Crispian St.Peters' "Pied Piper". "Pied Piper", however, turned out to be the last of Kincade's hits though he remains a major attraction on the European club circuit to this day.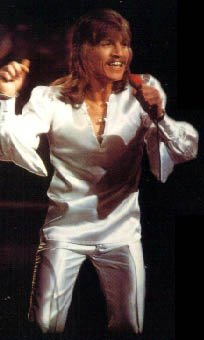 This 20-track collection contains all ten of Kincade and John Kincade's German hits plus some stunning versions of classics like the Easybeats' "Friday On My Mind" and Fats Domino's "Blueberry Hill" plus a previously unreleased version of Ray Charles' "What'd I Say", more than showing what superbly crafted and professionally honed acts Kincade and John Kincade were. Can't say that about many of today's pop stars now can we?

Mark Brennan
Taken from the Music Club CD, "Kincade and John Kincade - The Singles And More", MCCD336, 1998
---