Week of June 12, 2005
Krokodil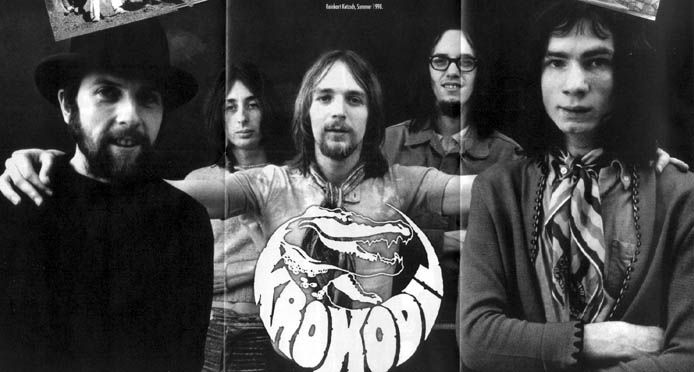 Personnel:
Hardy Hepp (violin, piano, vocals)
Düde Dürst (drums, percussion, vocals)
Walty Anselmo (sitar, lead guitar, vocals)
Terry Stevens (bass, guitar, vocals)
Mojo Weideli (harmonica, flute, percussion)
Albums:
Krokodil
LP Liberty LBS 83306 (1969)
CD Second Battle, Germany, SB 052 (1998)

Swamp
LP Liberty LBS 83417 (1970)
CD Second Battle, Germany, SB 053 (1999)

An Invisible World Revealed
LP United Artists UAS 29250 (1971)
LP Gold 11160 (Switzerland, 1982)
CD Second Battle, Germany, SB 054 (1999)

Getting Up For The Morning
LP Bacillus BLPS 19017 (1972)
CD Bellaphon, Germany, 288-09-107

Sweat & Swim (1973)
2LP Bacillus BDA 7502Q (1973)
CD Bellaphon, Germany, 288-09-115

Krokodil (1977 re-recordings?)
CD Bellaphon, Germany, 288-09-122
Krokodil (German for "Crocodile") were constantly promoted by the labels they signed to as a Krautrock band, yet though they had the spirit of Krautrock in their veins, the truth was that they were Swiss! Naturally, Liberty tried to present them as the Krautrock answer to The Groundhogs. Well, Krokodil did have blues origins, they really knew how to rock-it and had a flair for the experimental, so they did have the same sort of attitude as The Groundhogs. But, all that aside, Krokodil were innovators in their own right, not at all copyist, except for maybe their John Mayall type roots. Like most Swiss bands, Krokodil were an unlikely combo, mostly of German-Swiss extraction, with one Englishman: Terry Stevens. Early on, the quoted "Swiss Bob Dylan" Hardy Hepp seemed to be in control, his softer folk and blues mix, and Mojo Weideli's harmonica, gave them a more down-to-earth sound.
After Hardy's departure for a solo career, Krokodil really blossomed with the extraordinary "An Invisible World Revealed", an album that took on all sorts of ethnic and fusion elements, becoming like a hybrid of Amon Düül II, Man and Third Ear Band, all mixed into that unique Krokodil style. Ethnic elements had figured in earlier Krokodil recordings, but not so much as here, where the sitar, tablas and flute are heavily featured. Krokodil had become the finest of Swiss Krautrock bands.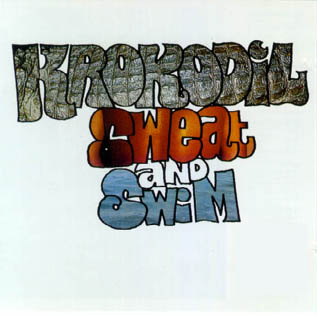 A change of label, to Bacillus, their next album "Getting Up For The Morning" offered a similar blending of rock, blues and ethnic styles, though in a more condensed and song-based concoction. The double album "Sweat & Swim", though it had a couple of duff tracks, also contained some of their best, not least so the 17 minute cosmic-ethnic trip "Linger" recalling the masterworks of "An Invisible World Revealed".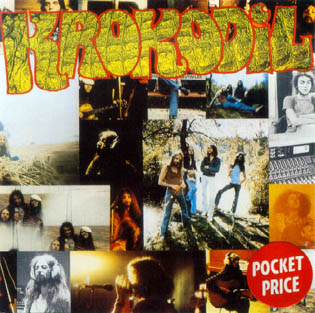 Taken from: "The Crack in the Cosmic Egg", Steven Freeman, Alan Freeman. ISBN: 0-95295-06-0-X, Leicester 1997.
---