Week of April 7, 2002
Procession
Line-up:
Gianfranco Gaza - vocals, harmonica
Roby Munciguerra - guitars
Marcello Capra - guitars
Angelo Girardi - bass, mandolin
Giancarlo Capello - drums, percussion
Maurizio Gianotti - sax, flute
Paolo D'Angelo - bass

Guests:
Francesco Froggio Francica - drums
Ettore Vigo - keyboards
Silvana Aliotta - vocals
Franco Fernandez

Albums:
Procession:
Frontiera, 1972 Help DZSLH 55131 (reissued on CD by Vinyl Magic (VM 036) in 1993)
Fiaba, 1974 Fonit LFIQ 09081 (reissued on CD by Fonit Cetra (CDM 2032) in 1989)
Marcello Capra Solo:
Aria Mediterranea, 1978 MU UM 103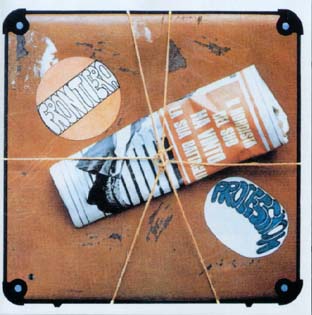 Too few people are aware of Procession, a group from Torino that was considered at the time to be among the very best Italy had to offer. They gave us two contrasting albums, and both really shine!

"Frontiera" (1972) was recorded by the line-up that included two excellent guitar players, Marcello Capra and Roby Munciguerra. Their respective parts are mixed onto separate channels, so the listener might enjoy this spectacular stereo-guitar battle. Procession's powerful and versatile heavy progressive rock at this stage was similar to British icons such as Led Zeppelin, Black Sabbath and Deep Purple. Don't be misled into thinking that Procession were copyists though, as they had their own identity and equally original musical ideas, ranging from subtle duets between 6 and 12-string acoustic guitars to the most furious fuzz and wah-wah rants imaginable (mostly Capra's work). Electric mandolins and mellotrons add different timbres, which are particularly notable on the album's best track, "Un Mondo Di Liberta". "Frontiera" was a concept album about immigration with musical themes interlinked between the 'songs' (themes). Gianfranco Gaza utilised his high-pitched voice to great effect. All in all, this is a fantastic piece of work, rated by those in the know to be amongst Europe's best progressive offerings ever!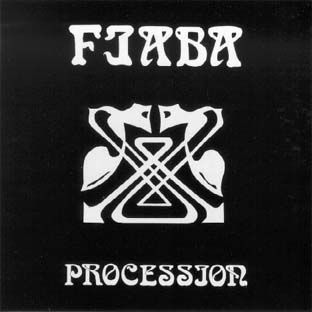 Only Gaza and Munciguerra remained for the quite different second album, "Fiaba" (1974). This effort is more relaxed, Mediterranean in feel, as well as jazzy and romantic, and features an overall wider musical spectrum and instrumental variety - with more keyboards and the addition of sax and flute, as well as the appearance of several guest players, among which drummer/percussionist Francesco Froggio Francica had a very busy, unique and intense style, often adding gongs and vibraphone to the sonic mix; Silvana Aliotta, vocalist from the disbanded Circus 2000, pastiched Clare Torry's spine-chilling "Great Gig In The Sky" on "C'Era Una Volta". The more calm and romantic sides of the album stand out the most - such as the beautiful "Un Mondo Sprecato". This album sounds a bit less integrated than their previous work, but when heard and judged separately, on its own accord, its six tracks hold their own. Some people will most certainly prefer "Fiaba" over Procession's debut, so the opinions may be split on this one. Therefore, it's a shame the band broke up after this - they had so much potential for producing more tantalising and intriguing progressive work for years to come!

Gaza soon thereafter went on to join Arti + Mestieri, while Capra recorded a solo album of instrumental 'chamber music' featuring Angelo Girardi (from the first Procession line-up) and Giovanni Vigliar (the violin player in Arti + Mestieri).
Taken from Scented Gardens of the Mind - A guide to the Golden Era of Progressive Rock (1968-1980) in more than 20 European Countries, by Dag Erik Asbjørnsen, Borderline Productions, ISBN 1-899855-12-2
---