Week of November 14, 1999
Sutherland Brothers (And Quiver)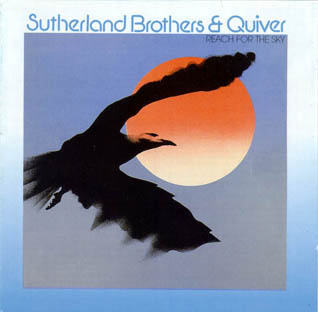 Iain Sutherland (vocals/guitar/keyboards) and Gavin Sutherland (guitar/vocals) were signed to the Island label in 1972. Their first two albums, "The Sutherland Brothers Band" and "Lifeboat", continued the gift for melodic, folk-based pop, exemplified in 'The Pie', their excellent debut single. It was during this period that the duo composed and recorded the original version of 'Sailing', which later became a million-seller for Rod Stewart.
Having completed their second album with the use of session musicians, the Sutherlands began seeking a permanent backing group. In 1973, they amalgamated with Quiver, Tim Renwick (guitar), Bruce Thomas (bass) and Willie Wilson (drums), and the ensemble, which also included pianist Pete Wood, was henceforth known as the Sutherland Brothers and Quiver.
The meritorious "Dream Kid" celebrated their union and the expanded unit enjoyed a US Top 50 hit with 'You Got Me Anyway'. Thomas left the line-up prior to the release of "Beat Of The Street" (later joining Elvis Costello's Attractions) and was replaced, temporarily, by Tex Comer from Ace until Gavin Sutherland assumed the bassist role. Rod Stewart's success in 1975 with the Sutherlands' 'Sailing' prompted CBS to sign the group. "Reach For The Sky", released in 1975 and a UK Top 5 single, 'Arms Of Mary' augured well for the future.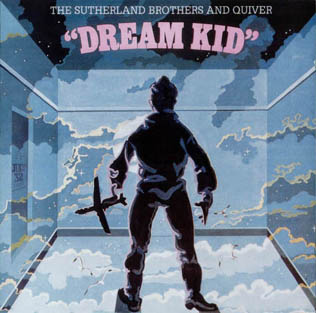 However, the Sutherlands seemed to lose direction during the punk upheaval and their songs lost an erstwhile sparkle and melodic twist. The Quiver connection was severed with the departure of Renwick and Wilson, and the name reverted to The Sutherland Brothers with the release of "When The Night Comes Down", in 1979. Four years later, Iain Sutherland made his solo debut with "Mixed Emotions".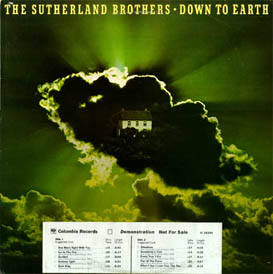 Albums:
The Sutherland Brothers
The Sutherland Brothers Band (1972)
Lifeboat (1972)
When The Night Comes Down (1979).

The Sutherland Brothers Band And Quiver
Dream Kid (1973)
Beat Of The Street (1974)
Reach For The Sky (1975)
Slipstream (1976)
Down To Earth (1977)
Compilation:
Sailing (1976)
(from "The Guinness Who's Who of Seventies Music", Guinness Publishing, UK, ISBN: 0-85112-727-4)
---