Week of September 26, 1999
Stray

Personnel:
Del Bromham - guitar, vocals, keyboards
Ritchie Cole - drums
Steve Gadd - harmonica, guitar, vocals
Gary G. Giles - bass
Pete Dyer - guitar, vocals
Albums:
Stray (Transatlantic TRA 216) 1970
CD: Castle/Sanctuary CMRCD1203, 2005
Suicide (Transatlantic TRA 233) 1971
CD: Castle/Sanctuary CMRCD1384, 2006
Saturday Morning Pictures (Transatlantic TRA 248) 1972
CD: Castle/Sanctuary CMRCD1385, 2006
Mudanzas (Transatlantic TRA 268) 1973
CD: Castle/Sanctuary CMRCD1386, 2006
Move It (Transatlantic TRA 281) 1974
CD: Castle/Sanctuary CMQDD1468, 2007 (expanded - Disc 2 is BBC Sessions)
Tracks (Transatlantic TRA 3066) 1975
Stand Up And Be Counted (Dawn DNLS 3066) 1975
CD: Castle/Sanctuary CMRCD1469, 2007
Houdini (Pye NSPL 18482) 1976
CD: Castle/Sanctuary CMRCD1467, 2007
Hearts Of Fire (Pye NSPL 18512) 1976
CD: Castle/Sanctuary CMRCD1466, 2007
Reflecting A Generation (Transatlantic TRA SAM 44) 1977 (compilation)
Live At The Marquee (Live 1984) (Mystic Records, MYS CD 104)
Alive & Gigging (Live 1996) (Mystic Records, MYS CD 108) 1996
New Dawn (Mystic Records, MYS CD 119) 1997
Stray 10 (Mystic Records, MYS CD 147) 2001
Live: In Yer Face! (Mystic Records, MYS CD 160) 2002
Time Machine - Anthology 1970 - 1977 2CD (Castle CMDDD607) 2003 (compilation)
Del Bromham Solo:
Devil's Highway (Trigger Happy Music, THM 040204) 2004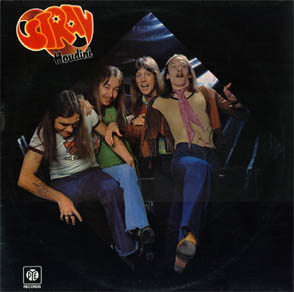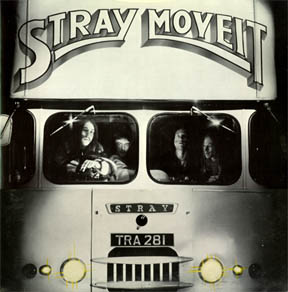 45s:
Our Song/Mamma's Coming Home (Big T BIG 141) 1971
Hallelujah/Brand New Day (Big T BIG 512) 1972
Move It/Crazy People (Big T BIG 516) 1972
Precious Love/Recover (Dawn DNS 1101) 1975
Smile/Stand Up And Be Counted (Dawn DNS 1117) 1975
Take It Easy/Fire And Glass (Pye 7N 45564) 1976
You Went Away/Take A Life (Pye 7N 45642) 1976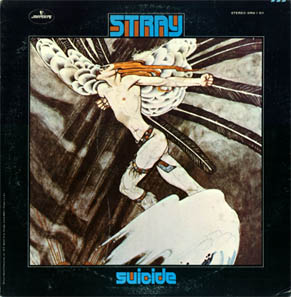 A quartet who had quite a prolific output. Their debut album is full of guitar-driven hard rock. Tracks like the opener All In Your Mind, Taken All The Good Things, Around The World In Eighty Days and Time Machine are pretty tasty and at over 45 minutes playing time, good value. Its weakness is lack of variety and the musical quality definitely tapers off on side two. Stray were at one time managed by Charlie Kray, the Kray Twins' brother.

Del Bromham lives in Milton Keynes and still regularly cobbles together a group to play under this name. He's also released singles under his own name in the past on the Gull label amongst others.

Taken from The Tapestry of Delights - The Comprehensive Guide to British Music of the Beat, R&B, Psychedelic and Progressive Eras 1963-1976, Vernon Joynson
ISBN 1 899855 04 1
---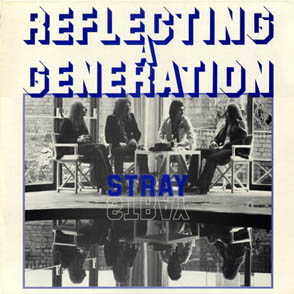 Stray was one of Britain's most underrated hard rock bands of the early Seventies. They always had to fight the image of being "poor man's Status Quo".

At the early age of 16, band members started to play the club circuit, places such as London's Roundhouse. Steve Gadd (voc), Del Bromham (g), Gary Giles (b), and Ritchie Cole (dr) went pro just three years later and recorded their self-titled debut for Transatlantic in 1970. It was followed by five more albums for this label between 1971 and 1975.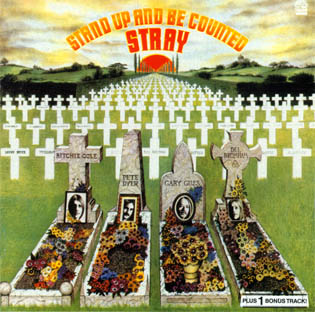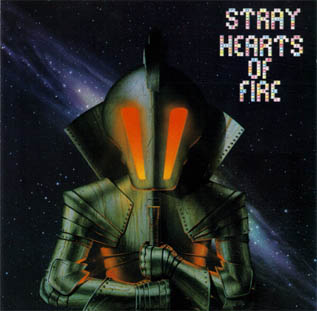 The music was distinguished by Del Bromham's guitar improvisations, while bass and drums supplied the rhythmic foundation of their mixture of boogie and basic hard rock interspersed with soft acoustic songs. Bromham also used a VCS3 synthesizer on studio recordings to add some minor effects. The classic LP of this period, which is considered to be their best, was 1971's "Saturday Morning Pictures".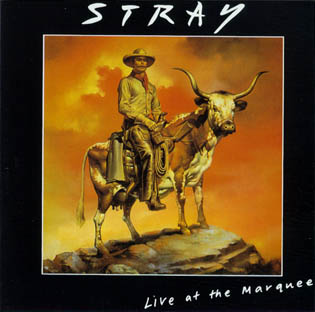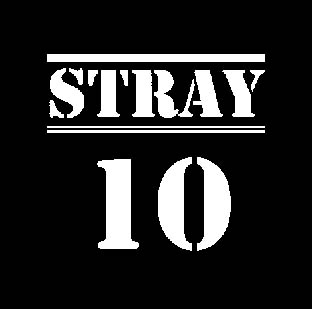 After the final album for Transatlantic, "Tracks", in 1975, Steve Gadd left the band and was replaced by Pete Dyer. The new line-up recorded three albums for Pye in 1975 and 1976, "Stand Up And Be Counted" 1975, "Houdini" 1976, and "Hearts Of Fire" 1976.

The original line-up reformed much to critical acclaim in 1981.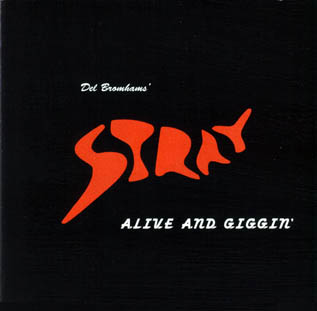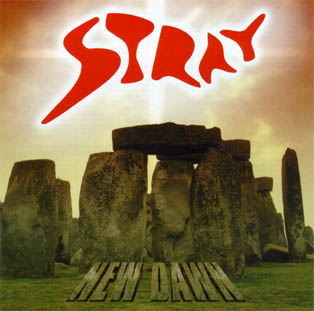 Ulf Marquardt
Taken from the CD reissue of "Stand Up And Be Counted", Repertoire RR 4136-WZ 1991
---