Week of October 15, 2000
Strife
Personnel:
Paul H. Ellson - Drums
John Reid - Guitar, Vocals
Gordon Rowley - Bass, Vocals
Albums:
Rush (Chrysalis CHR 1063) 1975
CD: Zoom Club ZCRCD63, 2001
Back To Thunder (Gull GULP1029) 1978
CD: Air Mail Archive, Japan, AIRAC-1153, 2005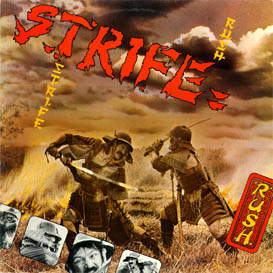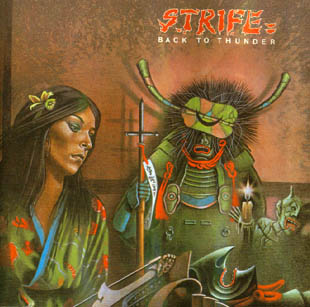 Strife formed in 1971 and were gigging regularly by the end of that year. In February 1972, they recorded a live album at Wall City Club at Quaintways, Chester. It was never released. When an album finally emerged in 1975, it contained the most popular numbers from their stage act. They went on to record a second album Back To Thunder in 1978, featuring Don Airey on keyboards.
Taken from The Tapestry of Delights - The Comprehensive Guide to British Music of the Beat, R&B, Psychedelic and Progressive Eras 1963-1976, Vernon Joynson ISBN 1 899855 04 1
---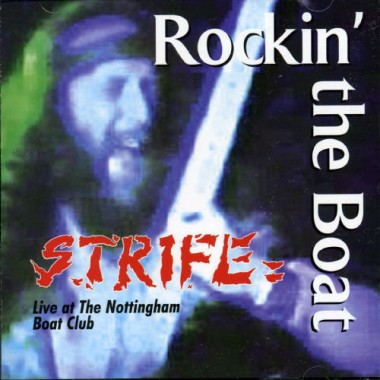 Strife - Rockin' The Boat - Live At The Nottingham Boat Club
Recorded 1976
Released 2006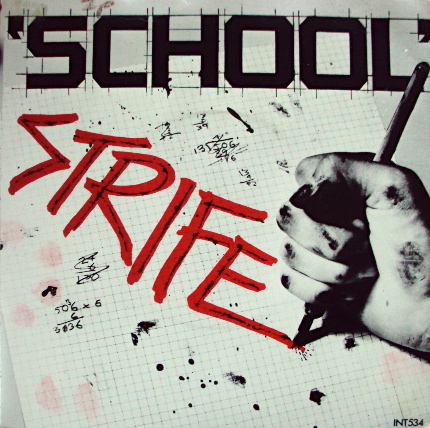 Strife single - 1977
A: School
B1: Feel So Good
B2: Go.
---