Week of March 25, 2001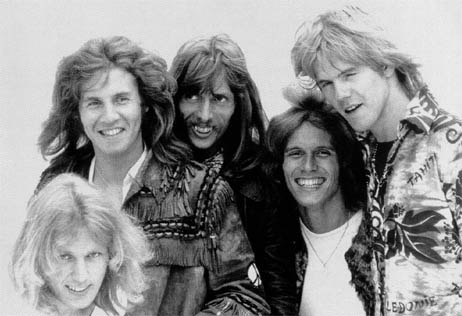 Discography:
Titanic (1970) CD reissue Repertoire Records, REP4909
Sea Wolf (1971) CD reissue Repertoire Records, REP4842
Eagle Rock (1973) CD reissue Repertoire Records, REP4881
Ballad Of A Rock'n'Roll Loser (1975) CD reissue Repertoire Records, REP4882
Return Of Drakkar (1977) Barclay 900542, France
Eye Of The Hurricane (1979) Souplet 107502, France
Lower The Atlantic (1991)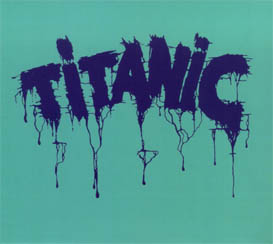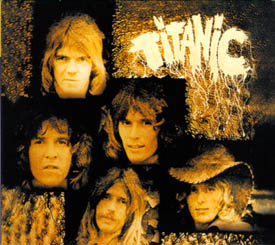 Norway stunned the rock world when it produced one of the hottest new bands of the early Seventies. After all, it was a time of huge competition on the already overcrowded scene. Most of the heavyweight groups of the era hailed from America and the UK. Led Zeppelin, Santana, Sly & The Family Stone, Yes, Deep Purple - the list was endless. Despite this overwhelming dominance, such was the desperate hunger for 'live' music to satisfy local demand that many more countries began to nurture their own local artists. As musicianship improved, it wasn't long before there were excellent young rock groups playing throughout Europe.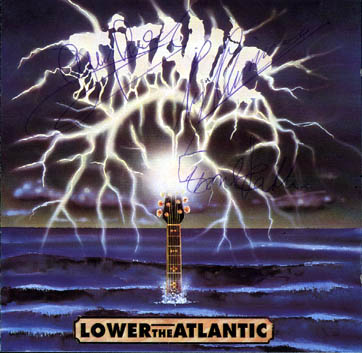 One of the best was Titanic from the Norwegian capital Oslo. They enjoyed an encouraging response when they first sailed over the horizon in 1971. Yet they'd had to fight hard to establish a reputation. This wasn't necessarily due to their hailing from a small country. Admittedly, Norway far failed to make much of an impression on the pop scene. But rock'n'roll fans were not bothered about national boundaries. If you were good, you were accepted, and it didn't matter where you came from. The problem was the age-old one - of getting the right amount of exposure and promotion. Titanic had to gain recognition beyond their own borders if they were to become an economic success. They needed to convince the rest of the world that they could compete, both in terms of their music and their image. Fortunately, they had some lucky breaks to help them on their way.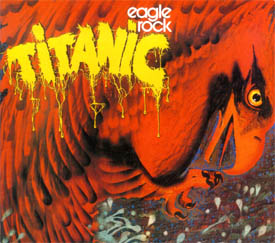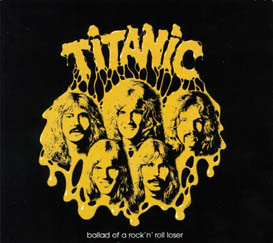 The five-piece was originally formed in 1969, and included Kjell Asperud (percussion, vocals), Janny Loseth (guitar, vocals), John Lorck (drums) and Kenny Aas (organ and bass guitar). They rehearsed hard, wrote some good tunes, and so Titanic eventually became one of the first Norwegian bands to enjoy hit records in both England and Germany. They also recruited English lead singer, Roy Robinson, who helped give their music an international appeal. Roy wrote most of the lyrics which he sang in English, on a succession of fine albums and singles.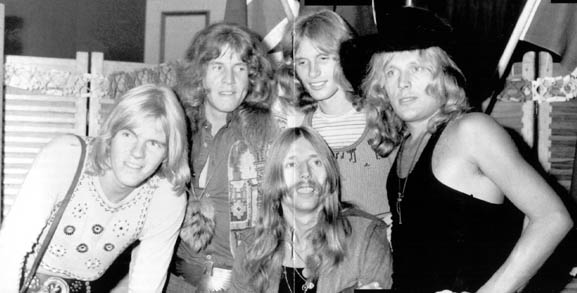 Critics and fans alike were impressed by such songs as 'Underbird,' 'Confusion' and the dynamic group composition, 'Sultana'. Titanic were thrilled when 'Sultana', played in the style of Santana, was a hit in England. It shot to Number 5 in the UK singles chart in September 1971. It was also a hit back home in Norway, where their album, 'Sea Wolf', got to Number 7 in the national charts.
Titanic now embarked on a busy schedule of gigs. Their big breakthrough came when they played at the Cannes Film Festival in France. They were invited to play before the gala screening of the 1969 'Woodstock' movie. The group also played at the Aix-en-Provence festival. Such was the wildly enthusiastic response at both these gigs that the band decided to settle down in the South of France. At the same time, Titanic's reputation spread to Germany, where they enjoyed a hit with 'Santa Fe' which got to Number 36 in the charts. The good news about Titanic also spread across the oceans. Fortunately, there were no icebergs on the way to halt their progress westwards.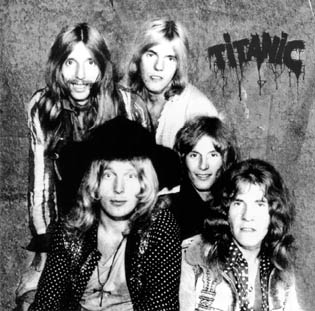 It was a tribute to the band's musical credibility that they were signed to Columbia, then one of America's most prestigious record companies. It was at the time when the label was at the forefront of contemporary musical development, and they had an amazing roster of artists. Titanic were duly included on one of Columbia's big-selling 'sampler' albums, which celebrated both the label's success and the power of rock music. This was a 3-LP set called, 'The Music People', featuring 40 great artists like Santana, Barry Mann, Bob Dylan, Johnny Winter, The Byrds and Blood, Sweat & Tears. There were also several tracks by lesser-known bands to give the new "signings" a boost. Titanic's contribution, "Underbird", from their "Sea Wolf" album was given pride of place. It brought the sound of the band to a much wider audience. The track highlighted all of the group's best features and showed they were strong on percussion and had a powerful guitar and organ frontline.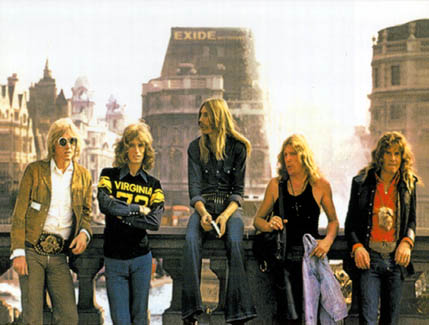 Having made a great impression with the "Sea Wolf" material, the band went on to record at least two more albums for CBS, including 1975's "Ballad Of A Rock'n'Roll Loser". This had more fine songs co-written by Roy Robinson.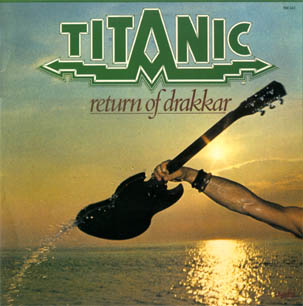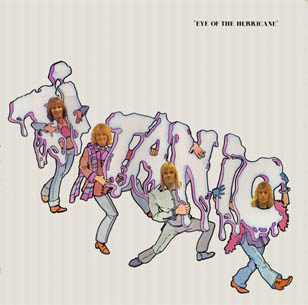 Even though the group did not score any more hit singles, they continued working steadily throughout the Seventies. In their later years, they toured extensively throughout Africa, where their funky polyrhythmic sound and punchy stage act was much appreciated.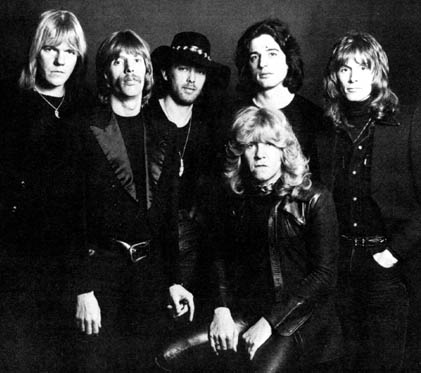 As well as enjoying hits and winning over both fans and critics alike, the band's great achievement was showing how rock could break down national barriers and become true "world music". In the final analysis, Titanic were rock'n'roll winners!

Chris Welch, London, England, 2000
Taken from the CD reissue of "Ballad Of A Rock'n'Roll Loser", Repertoire Records, REP4882
---
Scan of "Lower The Atlantic" provided kindly by Runar Wadseth