Week of December 17, 2006
Zior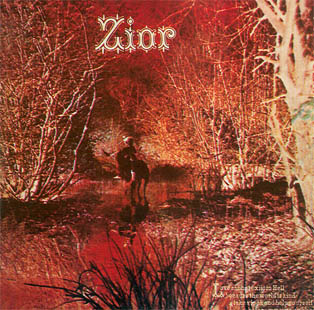 Personnel:
Keith Bonsor - Vocals, Keyboards, Bass, Flute
Peter Brewer - Drums, Piano, Harmonica
Barry Skeels - Bass, Vocals
John Truba - Guitar, Vocals

Albums:
Zior (Nepentha 6437 005) 1971
CD: Zior Plus See For Miles SEE 276 & SEE CD 276, 1989; MR56455, Mason Records, 2006 feat. 8 bonus tracks
Every Inch A Man (Global) 1972
CD: Germanophon HF 9553; Akarma AK242, 2003

45s:
Za Za Za Zilda/She's A Bad Bad Woman (Nepentha 6129 002) 1971
Cat's Eyes/I Really Do (Nepentha 6129 003) 1971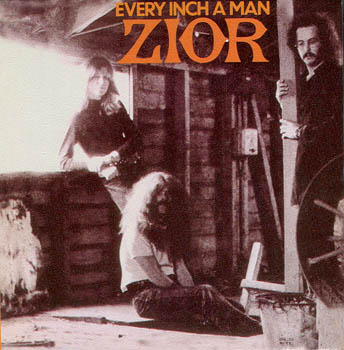 An obscure progressive/heavy rock group whose debut album has few memorable moments but has become quite collectable because of the label it's on. The pick of the batch are: 'I Really Do', 'Za Za Za Zilda' (also released as a 45), 'Love's Desire' and 'Oh Mariya', but all four were in a similar heavy rock style.

The See For Miles album reissue includes five previously unreleased tracks from a second projected album which never saw light of day. The best of these was 'Strange Kind Of Magic', which had a good voodoo beat and some distorted guitar. Overall, the songs were stronger than the material on the original album. 'Cat's Eyes' had some decent heavy rock guitar riffs.

Zior had their roots in Southend's early sixties R&B scene. Kevin Bonsor had previously been in a local R&B outfit, The Essex Five, and then classical/rock fusion outfit, Cardboard Orchestra. Pete Brewer had been in another Southend R&B band, The Night Riders. He and Bonsor were Zior's founding members recruiting Truba and Skeels (who'd once played in a London band called The Bum) via a Melody Maker advert.

Zior did have a reputation as a wild live band. They were heavily into Black Magic and Satanic Mass, etc. They recorded an album on the Beacon label, later in 1971, which was credited to Monument, though, in fact, it featured all four members of Zior.

Pete Brewer eventually ended up a successful musical instrument/equipment dealer in Southend. Skeels sells dress jewellery in his native Newcastle. Bonsor worked for many years as an engineer/producer at Tin Pan Alley Studios and also became a DJ in the late 70s, hosting 'Capital's Big Night Out' at The Lyceum in London's Strand.
Taken from The Tapestry of Delights - The Comprehensive Guide to British Music of the Beat, R&B, Psychedelic and Progressive Eras 1963-1976, Vernon Joynson
ISBN 1 899855 04 1
---