Week of November 8, 1998
Pell Mell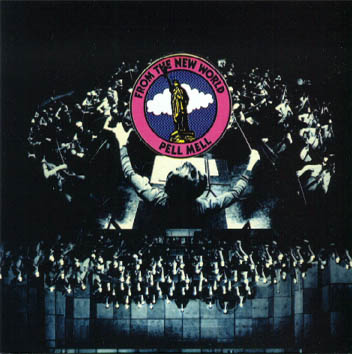 Pell Mell were formed in Marburg in 1971 by Thomas Schmitt (violin, guitar, vocals), Otto Pusch (organ, piano), Rudolf Schon (vocals, recorder, guitar), Jorg Gotzfried (bass) and Mitch Kniesmeijer (drums). Their home city also gave the name for their debut album, recorded during 1972 at the Dierks Studio, Stommeln, produced by Peter Hauke. This contained an inspired form of symphonic rock comparable to Nice and particularly Emerson, Lake and Palmer. Like these, Pell Mell often borrowed classical themes. Pell Mell's sound was characterised by colourful, swirling Hammond organ, a violin (which Thomas Schmitt played with great virtuosity), mellotron, recorder and some guitar. Most of the material, five tracks in all, was instrumental. Their version of Smetana's "The Moldau" was particularly successful. On Pell Mell's second album "From The New World" (1973) the keyboard player Dietrich T. Noll replaced Pusch on half of the tracks.
It seems that problems occurred when it came to recording and releasing the third album. A revamped Pell Mell, now featuring Schmitt, Schon, Kniesmeijer with Ralph Lippmann (vocals, keyboards, guitars), Cherry Hochdorfer (keyboards, ex-Frame) and Gotz Draeger (bass), wasn't able to record Rhapsody until 1975 and another year passed before the album was released on the freshly founded record company Venus. Synthesizers and longer passages of classical guitar were introduced, resulting in a complex symphonic sound comparable to Triumvirat. For 50% of the album, Pell Mell used musical themes of Liszt and Rachmaninoff.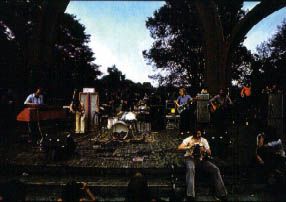 "Only A Star" (1978) was a more jolly, accessible and up-beat album. All the songs this time were written by Thomas Schmitt and they were so good that it's open to question why the group decided to adapt classical music! Rudolf Schon's great vocals were more dominant than on the previous albums. "Only A Star" is one of the best German symphonic-rock albums. This was the last album by this version of Pell Mell. In 1978, their activities were terminated.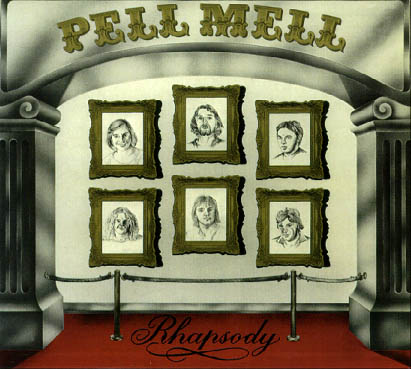 Thomas Schmitt formed a new group named Skyrider with Michael Grebe (vocals), Ralph Fricke (guitar), Otto Pusch (keyboards), Stephan Rehlich (bass) and Werner Ettling (drums). This group recorded a self-titled album in 1980 - a mediocre affair containing slick, pompous rock in the tradition of Toto or Saga. Then Skyrider adapted the Pell Mell name and a more symphonic approach to their music, and released "Moldau" in 1981. The circle closes - as this also was a track on the first Pell Mell album from 1972. The album failed to recapture the old group's sound and they disbanded for good at the end of 1981.
Albums:
Marburg			1972 Bacillus BLPS 19090
From The New World	1973 Phillips 6305 193
Rhapsody		1976 Venus VB761PM
Only A Star		1978 Venus 1003
Moldau			1981 Cain CL5821

Taken from Cosmic Dreams at Play - A guide to German Progressive and Electronic Rock by Dag Erik Asbjørnsen, Borderline Productions, ISBN 1-899855-01-7
---