Week of October 26, 1997
Pilot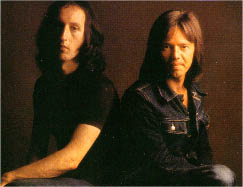 Formed in Edinburgh, Scotland, in 1973, Pilot initially consisted of David Paton (b. 29 October 1951, Edinburgh; bass/vocals) and Billy Lyall (b. 26 March 1953, Edinburgh; synthesizer/piano/flute and vocals), two former members of the Bay City Rollers and Stuart Tosh (b. 26 September 1951, Aberdeen, Scotland; drums). The trio won a contract with EMI Records after recording a series of demos in London. Session guitarist Ian Bairnson (b. 3 August 1953, Shetland Isles, Scotland) was recruited in the autumn of 1974. Having secured a Top 20 hit with 'Magic', the group reached the number 1 spot in 1975 with 'January', a simple, but perfectly crafted pop song.
The group enjoyed two minor chart entries with 'Call Me Round' and 'Just A Smile', but their increasingly lightweight style quickly palled. Tosh left to join 10CC, while Bairnson and Paton pursued studio careers, which included sessions for Kate Bush's debut 'The Kick Inside' (1978) and several recordings for Alan Parsons and Chris DeBurgh. Billy Lyall recorded a solo album in 1976, "Solo Casting", which featured several former colleagues, and later joined Dollar. In December 1989, he died weighing less than five stone, a victim of an AIDS-related illness.
---
Albums: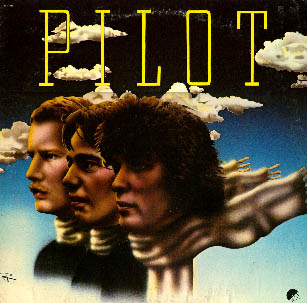 From The Album Of The Same Name (1974)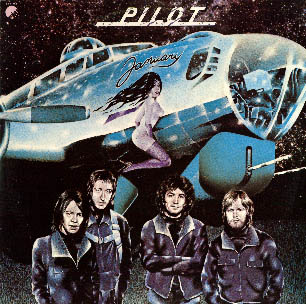 Second Flight (1975)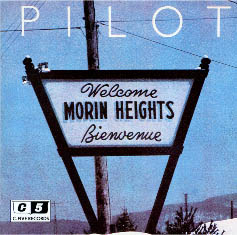 Morin Heights (1976)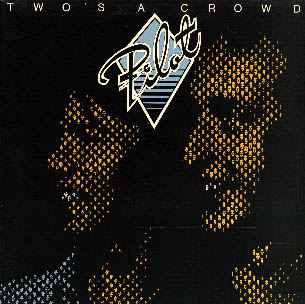 Two's A Crowd (1977)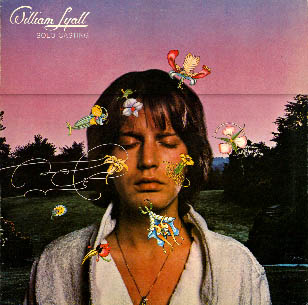 William Lyall "Solo Casting" (1976)
---
Compilation: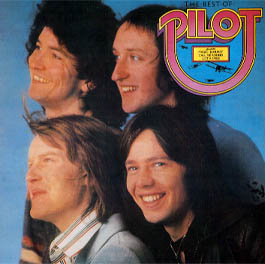 The Best Of Pilot (1980)
---
45s:
Just A Smile/Don't Speak Loudly (EMI EMI 2171) 1974
Magic/Just Let Me Be (EMI EMI 2217) 1974
January/Never Give Up (EMI EMI 2255) 1975
Call Me Round/Do Me Good (EMI EMI 2287) 1975
Just A Smile/Are You In Love (EMI EMI 2338) 1975
Lady Luck/Dear Artist (EMI EMI 2377) 1975
Running Water/First After Me (EMI EMI 2457) 1976
Canada/Mover (EMI EMI 2490) 1976
Penny In My Pocket/Steps (EMI EMI 2530) 1976
Reissue: January/Magic (Old Gold OG 9723) 1987
(from "The Guinness Who's Who of Seventies Music", Guinness Publishing, UK, ISBN: 0-85112-727-4)
---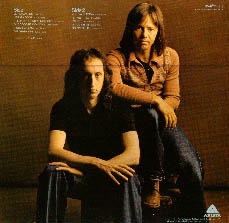 Pilot came together in Edinburgh, Scotland in 1973. Paton and Lyall had previously played in teenybop outfit Bay City Rollers. They recorded a series of demos in London eventually getting signed up by EMI. A fourth Scotsman, Ian Bairnson, a session guitarist who came from the Shetland Isles, was added to the line-up at this stage.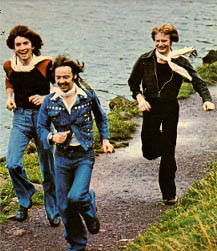 They played a lightweight but well-crafted form of pop. Twenty years on, they are remembered for good tunes like 'Magic' and 'January', the latter was a No.1 in the UK. In the States, their biggest hit was 'Magic', which got to No 5. After a couple more minor hits - 'Call Me Round' and 'Just A Smile' (the latter was a reissue of their first 45) - their sales soon plummeted and they went their separate ways. A final album, 'Two's A Crowd' (Arista SPARTY 1014) was released in 1977 along with three further 45s which made little impression. Bairnson and Paton both went into session work, Tosh joined 10CC and Lyall recorded a solo album. Lyall later joiner Dollar but died in late 1989 of an AIDS-related illness.
Taken from The Tapestry of Delights - The Comprehensive Guide to British Music of the Beat, R&B, Psychedelic and Progressive Eras 1963-1976, Vernon Joynson
ISBN 1 899855 04 1
---