Week of January 12, 2003
Daddy Longlegs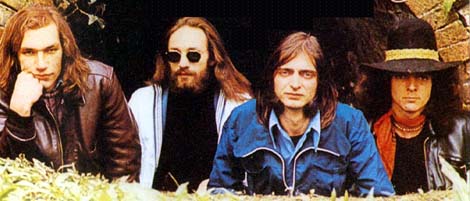 Personnel:
Moe Armstrong - Vocals
Cliff Carrison - Drums
Steve Hayton - Guitar, Vocals
Stephen Miller - Keyboards
Kurt Palomaki - Bass, Vocals
Peter Arnesen - Keyboards
Gary "Norton" Holderman
(Ivan Chandler - Keyboards)

Albums:
Daddy Longlegs (Warner WS 3004) 1970
Oakdown Farm (Vertigo 6360038) 1971
(CD reissue: Repertoire, REP 4350-WP, 1993)
Three Musicians (Polydor 2371261) 1972
Shifting Sands (Polydor 2371323) 1972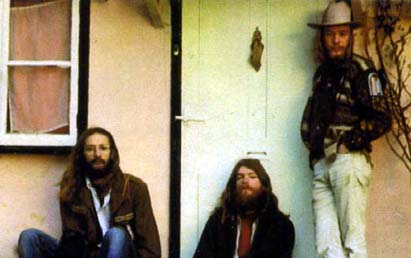 Formed in 1968, they released their first album in March 1970 and played a mixture of blues and rock with country influences. Stephen Miller of Caravan played on their first albums, which rarely turn up.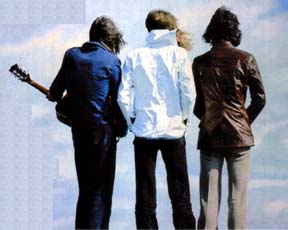 (Stephane Rebeschini)
Taken from The Tapestry of Delights - The Comprehensive Guide to British Music of the Beat, R&B, Psychedelic and Progressive Eras 1963-1976, Vernon Joynson
ISBN 1 899855 04 1
---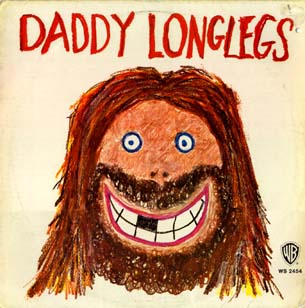 Daddy Longlegs originally formed in 1968 with a line-up of Steve Hayton (guitar/vocals), Cliff Carrison (drums) and Kurt Palomaki (bass/clarinet) in their native America, but moved to England in 1969. They signed to Warner Brothers, recruited vocalist Mo Armstrong, and released the single, "High Again"/"To The Rescue" (WB 8012) and the "Daddy Longlegs" LP (WB 3004).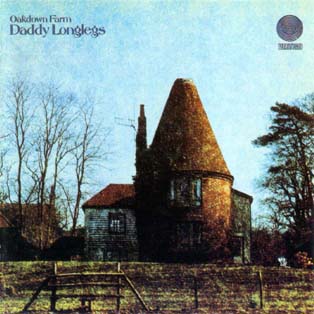 With both Armstrong and Hayton leaving soon after, Carrison and Palomaki recruited vocalist/pianist Pete Arnesen and guitarist/vocalist Gary "Norton" Holderman and became one of the first American acts to sign to Vertigo Records. The 12-track "Oakdown Farm" LP was released in 1971 (6360 038) and has remained a collectors item ever since with its current mint value put at about £20.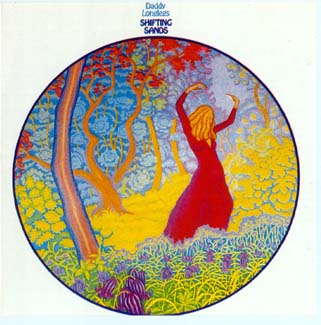 Arnesen left soon after the LP, teaming up with ex-Gracious bassist Tim Wheatley to form the more pop-based Taggett. Holderman, Palomaki and Carrison decided not to replace him and, signing to Polydor Records, released 1972's "The Three Musicians" LP (Polydor 2371261) though by the time of the "Shifting Sands" LP (Polydor 2371323) Palomaki had left and the constant personnel changes that had dogged Daddy Longlegs career finally brought the band to an end, though still to this day their albums are some of the most sought-after by early 1970s records collectors.

Mark Brennan
(Taken from the CD reissue of Oakdown Farm, Repertoire, REP 4350-WP, 1993)
---