Week of January 5, 2003
OLD MAN & THE SEA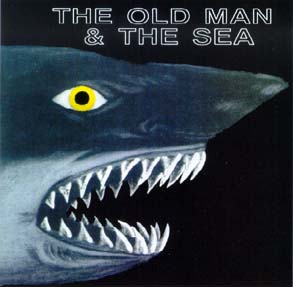 Lineup:
Ole Wedel - lead vocals
Benny Stanley - electric guitar
Tommy Hansen - organ, piano, vocals
Knud Lindhard - bass, vocals
John Lundvig - drums

Album:
Old Man & The Sea, 1972 Sonet SLP 1539

Almost every collector of progressive rock familiar with their eponymous album acknowledges it as one of the real masterworks from the Northern countries. Old Man & The Sea's music radiated youthful happiness and enthusiasm, comparable to the high-spirited double albums of Junipher Greene and Oddmen. None of them went on to move back the musical frontiers but are still widely regarded as key examples of progressive rock. Our Danish friends stuck to the formula of roaring Hammond organ and cleverly multi-tracked guitars most of the time. What always counts, however, is the ability to write good material and perform it well. "Living Dead" and "Princess" are among the most brilliant melodies from the era sung with passion by Ole Wedel, whose bright voice sounded much like Jon Anderson's. The instrumental breaks are restricted to solos prior to the last verses. The remaining four tracks weren't far behind either! Although there are evident influences from The Beatles, Traffic, CSN&Y, ELP, Atomic Rooster and Jethro Tull, Old Man & The Sea were second to none of these. A classic album from an era when rock musicians were allowed to be pretentious and some were even taken seriously. It didn't sell too well though, causing a sadly premature disintegration of the group.
Taken from Scented Gardens of the Mind - A guide to the Golden Era of Progressive Rock (1968-1980) in more than 20 European Countries, by Dag Erik Asbjørnsen, Borderline Productions, ISBN 1-899855-12-2
---