Week of September 26, 2004
Semiramis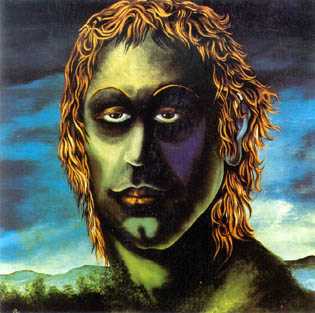 Michele Zarrillo - guitar, vocals
Maurizio Zarrillo - keyboards
Giampiero Artegiani - guitar
Marcello Reddavide - bass
Paolo Faenza - drums
Album:
Dedicato A Frazz, 1973 Trident TR11004
CD: Vinyl Magic VM 007

This short-lived group released an excellent album in 1973 containing prototype Italian progressive rock. The vocals are powerful, sometimes even aggressive and slightly similar to Peter Hammill. Stylistically, this really is an eclectic jigsaw of contrasting styles, almost an equal combination of rock, classical, jazz and folk, and it's not afraid of "complex" musical arrangements. Early synthesizers share the spotlight with electric guitar and a distinctive use of vibraphone on several tracks. The album radiates a fascinating intellectual coldness, much like King Crimson's 'Starless...' album and, arguably, Semiramis' technical abilities overshadow their emotional intensity. This is only a faint criticism, though, as their album is great (some people even place it among the Top 10 from Italy). As with Raccomandata Ricevuta Ritorno, repeated play will reward the listener. It is also dressed in one of the finest fold-out sleeve designs of the period.
Taken from Scented Gardens of the Mind - A guide to the Golden Era of Progressive Rock (1968-1980) in more than 20 European Countries, by Dag Erik Asbjørnsen, Borderline Productions, ISBN 1-899855-12-2
---