Week of January 1, 2006
Samadhi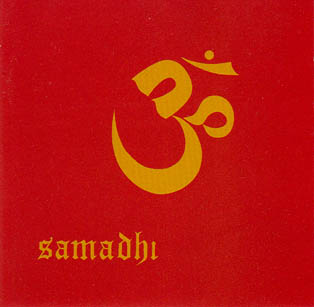 Personnel:
Luciano Regoli - vocals
Nanni Civitenga - guitars
Aldo Bellanova - bass, guitar
Stevo Saradzic - flute, sax
Sandro Conti - drums
Ruggero Stefani - percussion

Album:
Samadhi - 1974 Fonit LPQ 09080
(reissued on CD by Fonit Cetra CDM 2031 in 1989)

This is one of the Italian 'super groups', being a combination of previous members from Raccomandata Ricevuta Ritorno (Regoli and Civitenga), I Teoremi (Bellanova) and L'Uovo Di Colombo (Stefani). Their combined efforts were lighter in spirit than one would have expected. This is, in fact, an album of marvellous songwriting, veering between the classic old pop music tradition and jazzy progressive rock. "Un Uomo Stanco" and "Fantasia" were happy songs with a sunny Mediterranean feel, high-pitched lead vocals, fine vocal harmonies, lots of keyboards, laced with guitars and phased drums. These and most other tracks had great arrangements for strings and brass. "Un Milione D'Anni Fa" even had the bassoon playing an important role.

"Passagio Di Via Arpino", the only instrumental track, is top class European jazzy progressive where funky electric piano alternates with heavy brass, rounded off with a solid electric guitar solo. The whole album radiates friendly, human warmth and is recommended particularly to those who like the second Procession album.
Taken from Scented Gardens of the Mind - A guide to the Golden Era of Progressive Rock (1968-1980) in more than 20 European Countries, by Dag Erik Asbjørnsen, Borderline Productions, ISBN 1-899855-12-2
---